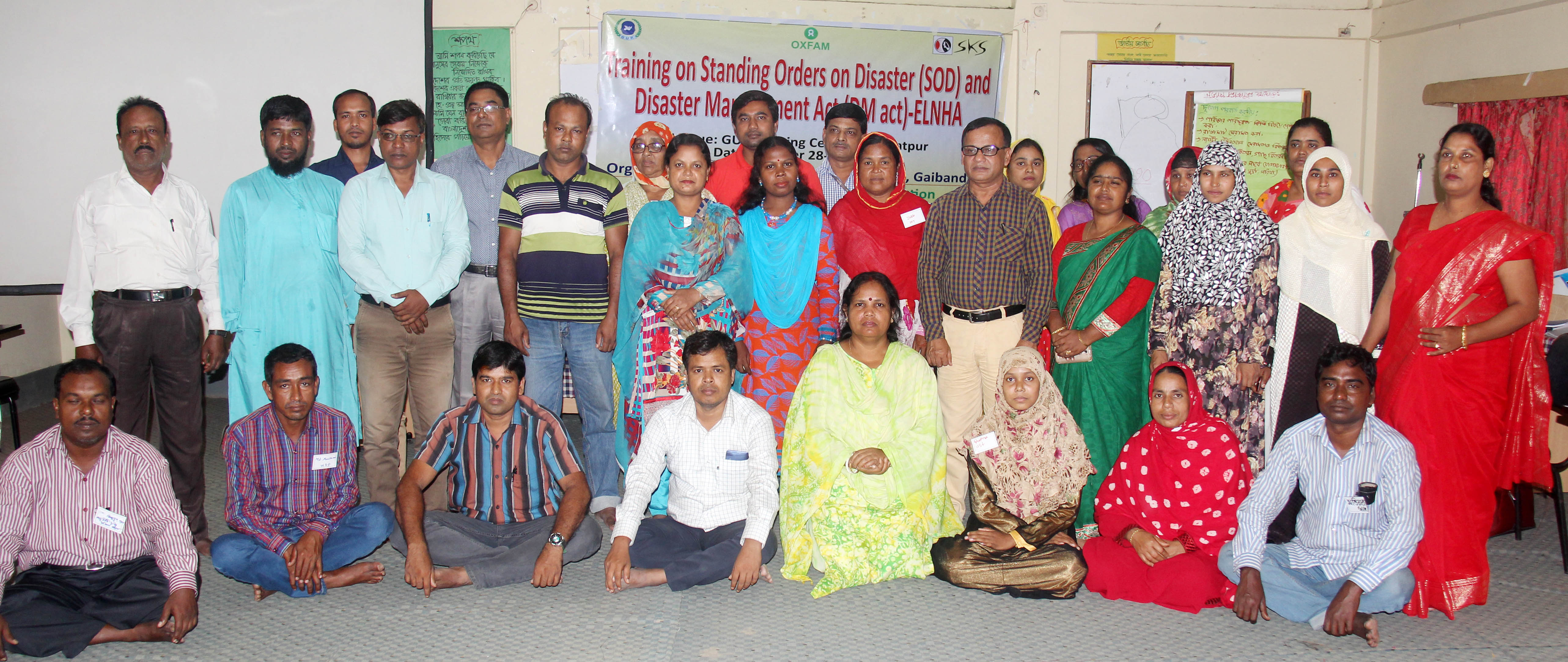 গণ উন্নয়ন কেন্দ্র (GUK) এর আয়োজনে ৩ দিন ব্যাপী 'স্ট্যান্ডিং অর্ডার অন ডিজাস্টার এবং ডিজাস্টার ম্যানেজমেন্ট' বিষয়ক প্রশিক্ষণ ২৮ অক্টোবর, ২০১৭ তারিখ থেকে জিইউকে প্রশিক্ষণ কেন্দ্র, নশরৎপুর, গাইবান্ধায় শুরু হয়েছে। বিভিন্ন বেসরকারি উন্নয়ন সংস্থার ৩০ জন প্রতিনিধি প্রশিক্ষণে অংশগ্রহণ করছেন।
GUK has organized 3 day long training on 'Standing Order on Disaster and Disaster Management' from October, 28, 2017 at GUK training centre, Nashratpur, Gaibandha. 30 representatives from different non-government development organizations are participating this training.
Miscreants set on Fire to Kunderpara Gana Unnayan Academy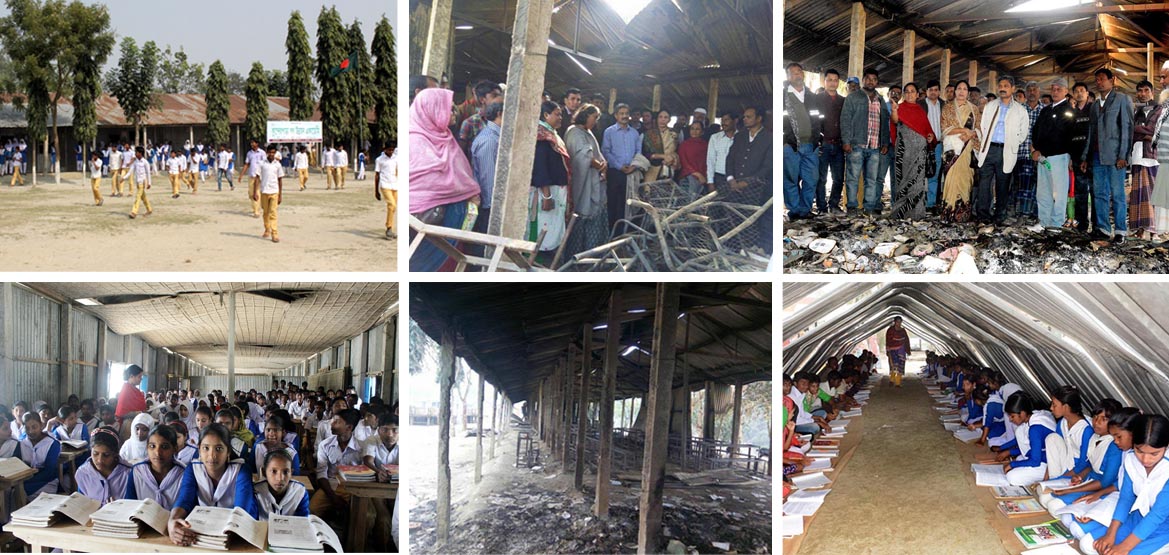 Some miscreants set on fire to "Kunderpara Gana Unnayan Academy" high school building in the mid night on 26th January, 2017. As a result the school building along with furniture, education materials and important documents are totally damaged. Presently, classes are going on in the school field in makeshift made with flood shelter materials and education is being hampered.
Here it is mentionable that Kunderpara is an isolated island (char) in the Jamuna & Brahmaputra river which is 16 kilometers north-east from Gaibandha district town. As there was only few primary schools, so there was less opportunity of education for children here. Gana Unnayan Kendra (GUK) constructed a flood shelter here after the flood of 1995. Afterwards GUK started 3 years long 9 Non Formal Primary Education (NFPE) centers in this area for deprived and school dropped out children where a total of 297 children got opportunity to receive primary education. However, as there was no secondary school, there was no scope for these children to receive further education after completion of primary education. Parents of these children then demanded for secondary school so that they can continue their children's education. In this circumstance, GUK established this secondary school in 2003 with own finance on the flood shelter in Kunderpara with the support of community people. Presently, a total of 597 students from Kunderpara, Batikamari, Hashdhara and Kharzani islands are studying in the school. Since the establishment, a total of 150 (male-90, female-60) learners completed secondary education from the school and receiving higher education in different institutions and many are doing job. Moreover, 77 students are taking part in this year's SSC exam.